Brian Page is an entrepreneur, online educator, and passive income pioneer who is best known as the creator of the BNB Formula, the world's #1 bestselling Airbnb™ coaching program with over 25,000 students in 47 countries.
Are you an Airbnb host or property manager looking to level up your short-term rental business? Airbnb arbitrage is the key to unlocking your full potential, but achieving success requires the right tools. In this blog post, we'll delve into the best tools for Airbnb arbitrage that can help you optimize your business, streamline operations, and maximize your revenue.
---
Get the Official "Free Book Reveals How To Start Your Own Airbnb™ Business Without Owning Any Property" by Brian Page by Clicking Here!
---
Key Takeaways
This article provides an overview of essential tools for Airbnb arbitrage, such as dynamic pricing solutions and multi-channel management platforms.
Market research and analytics tools help hosts make informed decisions to stay competitive in the short-term rental market.
Financial management services enable hosts to optimize their revenue while managing tax obligations efficiently.
Essential Airbnb Arbitrage Tools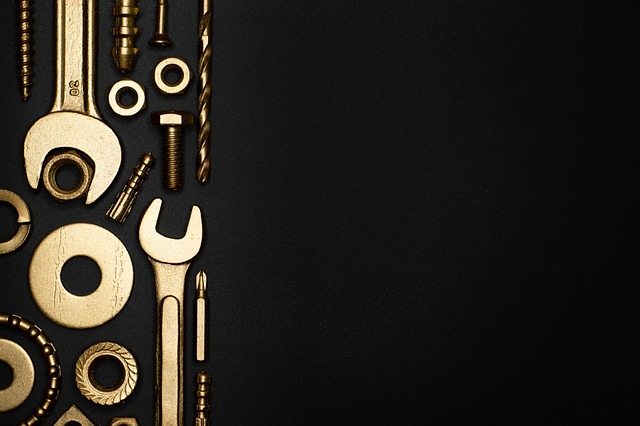 Airbnb arbitrage is a dynamic and competitive landscape, requiring hosts to stay ahead of the curve and adapt to changing market conditions. The best Airbnb tools for property managers and hosts are designed to tackle crucial aspects of this business, such as dynamic pricing, multi-channel management, and market research. These host tools, including tools for Airbnb, are designed to streamline your operations, optimize your pricing strategies, and enhance your guest communication. The upcoming subsections will reveal essential Airbnb tools that property owners and managers can use to master Airbnb arbitrage. We'll explore:
Dynamic pricing solutions
Multi-channel management platforms
Market research tools that can provide valuable insights into the short-term rental market.
Dynamic Pricing Solutions
In the world of Airbnb arbitrage, dynamic pricing is a game-changer. With ever-changing market conditions, local events, and seasonal fluctuations, it's crucial for hosts to have a pricing strategy that adapts in real-time. Dynamic pricing tools, such as PriceLabs, Beyond, and Wheelhouse, can help hosts set optimal prices based on market trends, ensuring high occupancy rates and maximum revenue. These dynamic pricing solutions utilize advanced algorithms and data analysis to recommend the best pricing for your Airbnb listings. PriceLabs, for example, leverages data regarding local events, seasonal fluctuations, and holiday forecasts to suggest daily rates for each listing. With advanced customization options, hosts can maintain full control of their rates, adjusting last-minute discounts and weekend prices as needed. Using these dynamic pricing tools can lead to improved listing performance, attract more bookings, and ultimately boost return on investment for Airbnb hosts. In today's competitive short-term rental market, having the right pricing strategy is essential for success.
Multi-Channel Management
To maximize your Airbnb arbitrage potential, it's crucial to manage multiple listings across various booking websites. By effectively handling multiple listings, you can ensure a more successful hosting experience. Multi-channel management platforms such as Hospitable.com, Smoobu, and Rentals United enable hosts to manage listings seamlessly across sites like Airbnb, Vrbo, and Booking.com. This ensures efficient calendar synchronization and pricing updates, preventing double bookings and overbooking. These platforms offer various features designed to streamline your operations. Hospitable.com, for instance, provides instantaneous calendar synchronization, integrations with top pricing tools for smart pricing implementation, and the ability to filter and export operational and financial data. Multi-channel management tools assist hosts in saving time, reducing errors, and concentrating on providing exceptional guest experiences. In an increasingly competitive short-term rental industry, having a robust multi-channel management platform is essential for hosts to stay organized and maintain a strong presence across multiple booking websites. With streamlined operations, hosts can ensure a smooth and hassle-free experience for their guests, leading to better reviews and more bookings.
Market Research and Analytics
Understanding the short-term rental market is crucial for Airbnb hosts looking to gain a competitive edge. Market research and analytics tools like Transparent and AirDNA provide valuable insights into market trends, competition analysis, and property forecasts, helping hosts make informed decisions about their business. Transparent tracks over 35 million listings worldwide across multiple platforms, including:
Airbnb
Vrbo
Booking.com
TripAdvisor
This provides hosts with a comprehensive view of the market. On the other hand, AirDNA offers data and analytics specifically tailored to short-term rentals. They also provide educational resources and industry reports to help hosts optimize their listings and stay ahead of the competition. Market research tools enable Airbnb hosts to:
Identify emerging trends
Seize new opportunities for growth
Make strategic decisions
Adjust their pricing strategies
Improve their overall performance in the fast-paced world of Airbnb arbitrage.
Optimizing Guest Communication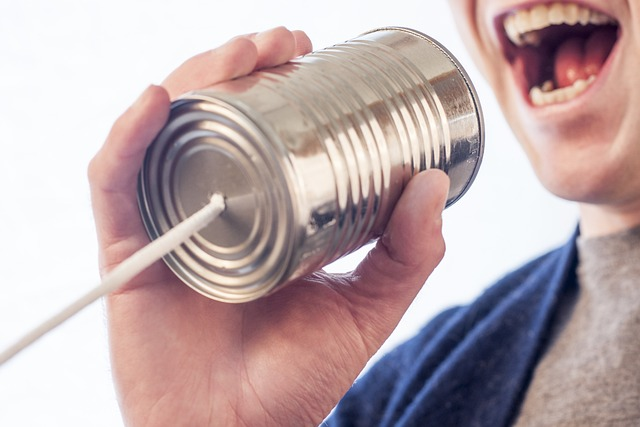 Providing an exceptional guest experience is at the heart of Airbnb arbitrage success. To achieve this, seamless communication between hosts and guests is essential. In this section, we'll explore tools and techniques that can help hosts optimize guest communication, such as messaging automation and digital guidebooks. These tools can help hosts streamline their communication processes, save time, and ensure that guests receive timely and accurate information. In the following subsections, we'll delve deeper into messaging automation tools and digital guidebook platforms that can elevate guest communication to new heights.
Messaging Automation
Messaging automation tools can revolutionize the way hosts communicate with their guests. Platforms like Hospitable.com, Host Tools, and IGMS offer automated messaging, customizable templates, and unified inboxes to help hosts manage guest communication efficiently. Hospitable.com offers the following features:
Artificial intelligence to recognize keywords in guest messages and respond appropriately
Language recognition
Flight delay notifications
Automated messaging tools to improve response times and enhance listing's search rank.
Embracing messaging automation allows hosts to:
Save valuable time
Concentrate on other aspects of their Airbnb arbitrage business
Provide streamlined communication
Personalize guest interactions
Provide an exceptional experience that leads to better reviews and repeat bookings.
Digital Guidebooks
Digital guidebooks play a vital role in enhancing the guest experience and ensuring a smooth and enjoyable stay. Tools like Touch Stay and Hostfully enable hosts to create interactive, user-friendly guidebooks for their guests, including house rules, check-out times, and local recommendations. Touch Stay, for example, offers a mobile web application that provides a visually appealing welcome book for guests, while Hostfully allows hosts to create digital guidebooks that can be accessed on any device. Using these digital guidebook tools can allow hosts to deliver a professional touch, improve guest satisfaction, and increase the likelihood of positive reviews.
Streamlining Property Management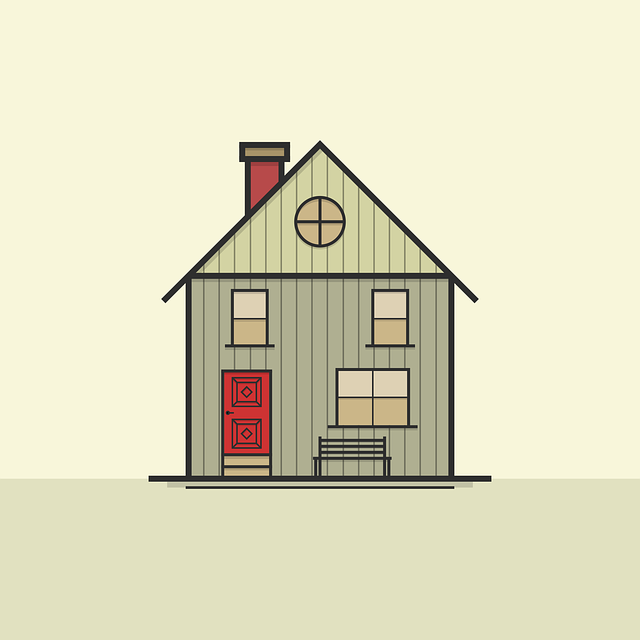 Effective property management is the backbone of any successful Airbnb arbitrage business in the vacation rental industry. To keep up with the demands of short-term rentals, hosts need vacation rental management tools, such as various property management systems, that simplify cleaning and task management, as well as home automation integration. In this section, we'll explore the tools and strategies that can help hosts streamline property management and maintain a smooth operation. From managing housekeeping tasks to automating property features, these tools can save hosts time and effort while ensuring a seamless experience for their guests. The upcoming sections will focus on cleaning and task management tools, as well as home automation integration solutions that can transform property management for Airbnb hosts.
Cleaning and Task Management
Maintaining a clean and well-kept Airbnb property is crucial for ensuring guest satisfaction and securing positive reviews. Platforms like Turno and Lula.Cleaning can help hosts find experienced cleaners, automate scheduling, and manage cleaning projects efficiently. Turno operates as a centralized platform that enables hosts to:
Manage their cleaning projects
Communicate with their team in a single location
Synchronize calendars from major booking platforms into one centralized location
Simplify processes with automated scheduling and payments
On the other hand, Lula.Cleaning provides an efficient way to manage house cleaning tasks but does not facilitate the hiring of cleaners for rental properties. Utilizing these cleaning and task management tools can help hosts ensure their properties are always clean and ready for incoming guests, resulting in a better guest experience and higher ratings.
Home Automation Integration
Home automation integration can provide Airbnb hosts, including any individual Airbnb host, with added convenience and control over their properties. Smart home apps like Minut and Rently allow hosts to remotely control property features, monitor noise levels, and ensure guest safety and comfort. Minut offers features such as noise and crowding alerts, fire alarm notifications, and smart lock integration for seamless check-ins and check-outs. Rently Smart Home, on the other hand, provides remote control of smart home devices for Airbnb rental properties. By integrating home automation tools into their property management strategy, hosts can enhance guest experience and ensure adherence to house rules.
Enhancing Listing Visibility and SEO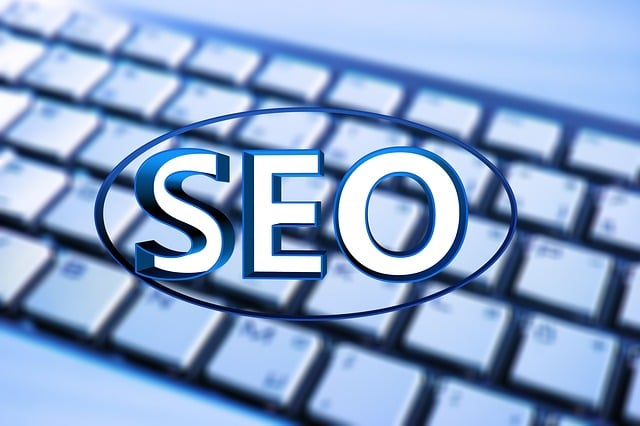 A critical aspect of Airbnb arbitrage success is maximizing the visibility of your listings. Optimizing your listings for search engine rankings and tracking their performance can lead to improved visibility and attract more bookings. In this section, we'll explore tools and strategies that can help hosts enhance listing visibility and improve their search engine optimization (SEO). From listing optimization to performance tracking, these tools can provide valuable insights and actionable recommendations for hosts looking to improve their listing's performance. The upcoming sections will delve into listing optimization and performance tracking tools that can give hosts a competitive edge.
Listing Optimization
Creating a search-friendly listing is crucial for attracting more bookings and maximizing your Airbnb revenue. Services like RankBreeze offer copywriting and optimization to create listings that not only look great but also perform well in search results. Using RankBreeze's services can aid hosts in improving their listing's visibility, ranking, and conversion rate, leading to increased traffic and bookings. With a well-optimized listing, hosts can ensure their property stands out from the competition and appeals to potential guests.
Performance Tracking
Monitoring your listing's performance is crucial for identifying areas for improvement and maximizing your Airbnb arbitrage potential. Tools such as RankBreeze and Airdna help hosts track search result rankings, monitor listing performance, and gain insights into their competition. Performance tracking tools can help hosts identify their strengths, weaknesses, and potential areas for development. This enables them to make strategic adjustments to their listing's content, pricing, and marketing efforts, ultimately leading to better overall performance and success in the competitive world of Airbnb arbitrage.
Financial Management for Airbnb Arbitrage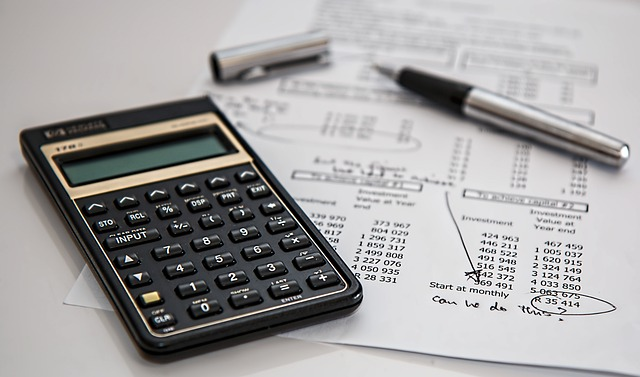 Efficient financial management is a cornerstone of any successful Airbnb arbitrage operation. From managing revenue to staying on top of tax obligations, specialized tools can help hosts navigate the complexities of short-term rental finance. In this section, we'll explore the financial management tools that can support hosts in maximizing their profitability and ensuring compliance with tax regulations. The following sections will focus on revenue management and tax reporting tools, essential for hosts to make informed financial decisions and optimize their short-term rental business.
Revenue Management
Revenue management is a critical aspect of Airbnb arbitrage, as it helps hosts optimize their pricing strategies and maximize their earnings. Platforms like Beyond and Rate Genie use machine learning and data analysis to suggest the best pricing for your listings, ensuring high occupancy rates and maximum revenue. Beyond provides a comprehensive revenue management solution, while Rate Genie offers a flat-rate monthly fee structure starting at $9.99. Leveraging these revenue management tools can help hosts make more informed decisions about their pricing strategies, ultimately leading to increased rental revenue.
Tax Reporting Tools
Navigating the world of tax reporting can be complex and time-consuming for Airbnb hosts. Thankfully, solutions like Avalara and TaxJar simplify tax reporting and compliance, ensuring accurate and timely filings. Utilizing these tax reporting tools allows hosts to focus on growing their business while maintaining compliance with tax regulations.
Summary
In conclusion, Airbnb arbitrage success hinges on the effective utilization of tools that streamline operations, optimize pricing strategies, enhance guest communication, and simplify property management. By leveraging the best Airbnb tools available, hosts can stay ahead of the competition, maximize their revenue, and provide exceptional guest experiences. Whether you're a seasoned Airbnb host or just starting out, embracing these tools can transform your short-term rental business and set you on the path to success. So why wait? Dive in and explore the world of Airbnb arbitrage tools today!
Can Using Airbnb Arbitrage Help Me Achieve Financial Independence?
Using Airbnb arbitrage can be a viable strategy for those looking to achieve financial independence. By renting out properties on Airbnb, individuals can generate additional income streams. With proper management and optimization, it is possible to become financially independent with airbnb by maximizing rental income and minimizing expenses. This can be a rewarding and lucrative venture for anyone seeking to gain financial freedom.
Frequently Asked Questions
How to successfully do Airbnb arbitrage?
Successfully executing Airbnb arbitrage requires researching your market, choosing the right property, setting a realistic budget, optimizing your listing, providing a high-quality guest experience, managing your listing effectively, monitoring your finances, and staying compliant with local regulations. Researching your market involves understanding the local rental market, researching the competition, and understanding the local regulations. Choosing the right property requires finding a property that meets your budget and meets the needs of your guests. Setting a realistic budget involves understanding your costs and potential profits. Optimizing your listing involves creating an attractive listing that stands out from competition.
Does Airbnb arbitrage still work?
Yes, Airbnb rental arbitrage can still work for investors looking to make money from rental properties. However, you need to conduct due diligence and take into account regulatory considerations in order to make it a successful endeavor.
Is Airbnb rental arbitrage profitable?
Airbnb Arbitrage can be a profitable venture in popular tourist destinations with high demand, as it allows you to rent properties on Airbnb and make a profit by subletting them at a higher price. By taking advantage of the high demand for short-term rentals, you can make a profit by renting out properties on Airbnb and then subletting them at a higher price. This can be especially lucrative in popular tourist destinations, where demand is high and prices can be driven up.
What should I provide as an Airbnb host?
As an Airbnb host, it is important to provide freshly laundered bed linen on each bed, good quality pillows for each guest, clean towels, a fully furnished kitchen with cooking items, toilet paper, soap, one towel and pillow per guest, and cleaning supplies. These items should be provided to ensure that guests have a comfortable and enjoyable stay. Additionally, it is important to provide a welcoming atmosphere and ensure that the space is clean and tidy. This can be done by providing a welcome basket with snacks and drinks, as well as providing a guidebook with local attractions and recommendations.
What are the best tools for dynamic pricing in Airbnb arbitrage?
PriceLabs, Beyond, and Wheelhouse are the best tools for Airbnb arbitrage, providing dynamic pricing solutions to maximize profitability. These tools allow hosts to set prices that are automatically adjusted based on market conditions, ensuring that they are always getting the best possible rate.